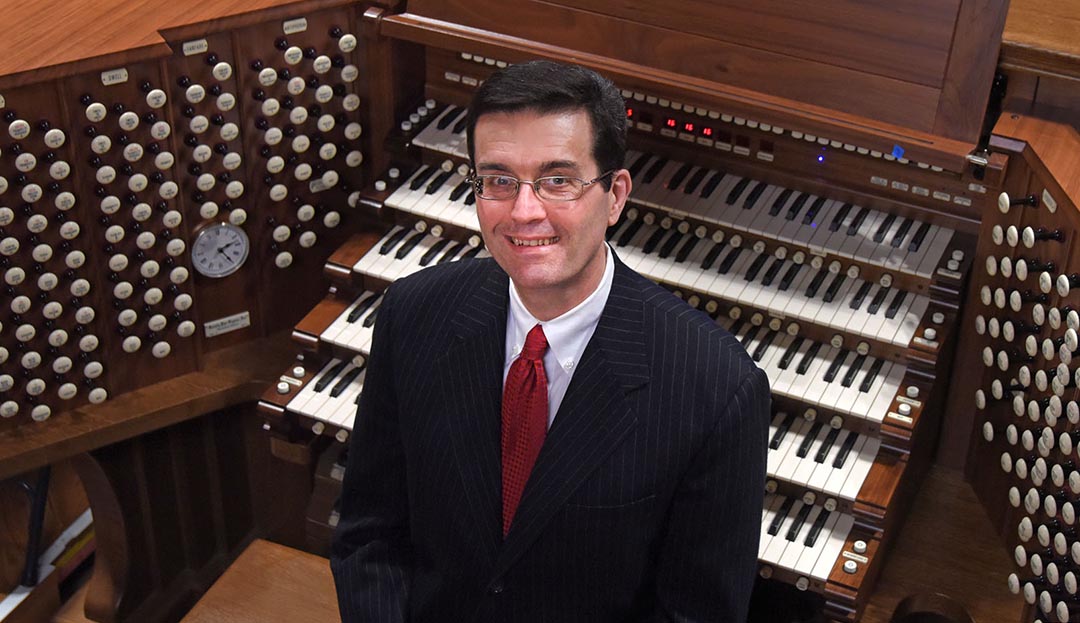 Organist John W. W. Sherer has been hailed by critics as "a terrific musician, a pronounced virtuoso who plays with assurance, authority, and superb energy." Reviewers have praised him for his "great creativity and élan" and proclaimed, "As usual, Sherer communicated both the demanding and subtle qualities of the program through utilizing both his remarkable virtuoso technique and his sensitive musical sense to serve the requirements of the music."
Dr. Sherer has performed numerous organ recitals throughout the United States, Japan, and England, including several for regional and national organist conventions. Since 1996 Dr. Sherer has served as Organist and Director of Music for Fourth Church, which USA Today chose as one of the top ten churches in America in which to be "enthralled by heavenly music."
Dr. Sherer manages an active concert series at the church with more than 100 events each year. He has led eleven music mission trips and choir tours in the United States, England, France, Cuba, Guatemala, Israel, and South Africa. Dr. Sherer, selected as one of fifty prominent Chicagoans living with passion and purpose, was featured in the book Bright Lights of the Second City. Dr. Sherer is also featured on a YouTube video called "An Instrument the Size of a Building," watched by more than 5 million people.
In addition to his work at the church, Dr. Sherer is University Organist at North Park University in Chicago, where he teaches and plays for several major events and concerts each year and is on the faculty of Vandercook College of Music. In 2022 he was Service Organist for the Montreat Worship and Music Conference, a national gathering of Presbyterian church leaders.
A native of Xenia, Ohio, Dr. Sherer is married to the Reverend Kara Wagner Sherer, an Episcopal priest, and has two daughters. He enjoys yoga, tai chi, bicycling, gardening, painting, and anything related to the R.M.S. Titanic. He has studied organ with David Mulbury, Roberta Gary, Thomas Murray, and John Weaver and conducting with John Leman and Walden Moore.
Dr. Sherer received two bachelor's degrees, in organ performance and choral music education, from the University of Cincinnati College–Conservatory of Music. He earned two master's degrees at Yale University, majoring in organ performance and art in religion, and received the Doctor of Musical Arts degree in organ performance from the Juilliard School.